Pilates instructor Toronto, North York - Vanessa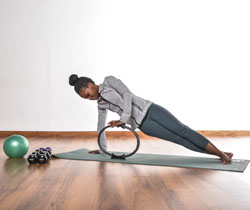 We offer in-home Pilates lessons and Pilates in the workplace in Toronto, North York
Are you looking for private Pilates classes at your home or Pilates in the workplace in Toronto North York?  If you are let Santé Active introduce you to Vanessa one of the Pilates instructors in Toronto and the North York area.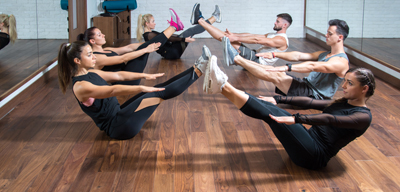 Vanessa became interested in the world of Pilates after reoccurring lower pain back resulting from her job.  After experiencing positive rehabilitative results and back strengthening she decided she wanted to help others overcome injuries induced by daily activities.
Her sessions include traditional exercises incorporated with modern movement to create a fun and challenging environment. 
Vanessa hopes to continue introducing people of diverse backgrounds to Pilates and fitness by demonstrating the health benefits and how rewarding it is.
In-home Pilates and workplace Pilates in Toronto and North York

Contact Santé Active 1-888-923-2448