Zumba Instructor Ottawa & Gatineau - Nadège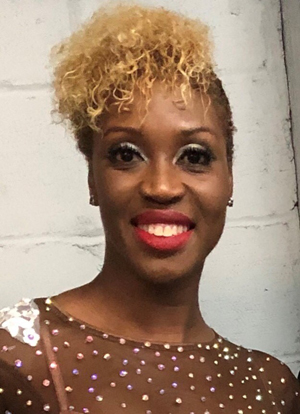 Workplace Zumba and Zumba for Seniors Ottawa Gatineau
Are you looking for a Zumba instructor for Zumba classes at your workplace or for a retirement home in Ottawa or Gatineau?  We have a team of Zumba instructors and they can teach for your organization in Ottawa or Gatineau.  Let us introduce you to Nadèege one of our instructors near you. 
Nadège has been working in the fitness industry for about 10 years and has the following certifications: Group fitness certification with YMCA and Canfitpro, Pound Fitness, Strong Nation (HIIT), Yoga, Zumba, Zumba Sentao, Zumba Toning, Zumba Kids, and Zumba Gold.
Nadège has also been dancing Latin dances (Salsa, Bachata, Cha Cha Cha & Merengue) for more than 20 years. With her partner of almost 15 years, she has taken classes and trained with various master instructors in Canada, the States, and Europe. In 2020, they finished 2nd in the Semi-pro Bachata showcase category, 2nd & 3rd in the Pro/Semi-pro Salsa on2 Showcase category, and 4th in the Semi-pro Salsa on 2 Showcase category at the 2020 World Salsa Summit in Miami.
She is available to teach in Ottawa (Ontario) and Gatineau (Québec) as well as Online. Her goal is to share her passion for dance and fitness by helping others get control of their body, feel good about themselves, build self-confidence, and achieve their personal fitness and dance goals.
Are you looking for a Zumba or fitness Instructor in Ottawa or Gatineau

Contact Santé Active 1- 888-923-2448