Personal Trainer Ottawa & Gatineau - Lionel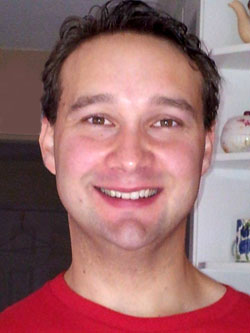 We have a team of in-home personal trainers in Ottawa & Gatineau 
If you are looking for an in-home personal trainer in Ottawa or Gatineau contact Santé Active.  We have a team of personal trainers in Ottawa and Gatineau. Let us introduce you to Lionel one of our trainers in your region.
A Can-Fit-Pro personal trainer, Lionel has trained in competitive sports and athletics for over a decade. After leaving competitive tennis, Lionel began competing successfully and training clients in dancesport, a discipline that requires a high degree aerobic, anaerobic and muscular fitness. Intelligent sports-specific training gave him the edge over other competitors.
Lionel trains clients for sport-specific goals in addition to general fitness and aesthetic goals. His clients often note that his focus on mindset and developing programs that cater to their needs and abilities makes him a superior and enjoyable personal trainer.  Lionel's services include:
Weight Loss
Hypertrophy (Muscle-Growth)
Energy Boost
Sport-Specific Training (including marathons)
Canfitpro Certified Personal Trainer
CPR Certified
Overall fitness improvement and getting you into the best shape of your life!
"Mindset is an often overlooked element of fitness success. My clients succeed because I focus on developing healthy habits and attitudes that lead to long-term and lasting success"
Find the right personal trainer for your needs in Ottawa or Gatineau
Contact Santé Active 1-888-923-2448