Personal Trainer Ottawa, Gatineau - Marie Chantal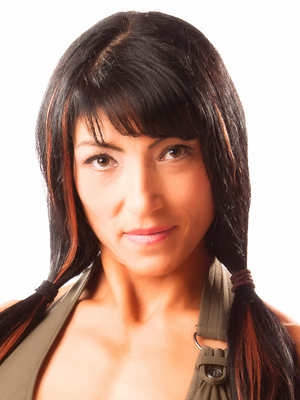 Find a personal trainer near you in Ottawa - Gatineau
If you live in Ottawa or Gatineau and you are looking for a personal trainer contact us! We have a team of trainers in your area. Let Santé Active introduce you ton Marie-Chantal a member of our team of fitness coaches in Ottawa and Gatineau.
Marie-Chantal has more than 15 years of experience working in the fitness industry and has worked at several different organizations all over the National Capital Region. She is a Certified Personal Trainer in Ottawa and Certified Group Fitness Instructor with Can-Fit-Pro.
Marie-Chantal has extensive knowledge and experience in TRX training, Kettlebell Exercise, Power Stretch Workout, Yoga Fit, and Pilates. She is specialized in determining the safest and most effective program activities for clients, based on an interview, screening, assessment, and evaluation, and then implementing the appropriate program components and strategies.
She also holds teaching positions as a group fitness instructor at the University of Ottawa. In addition, she is a FIS and PTS French PRO Trainer for Can-Fit-Pro for the Ottawa West and Gatineau East region. 
In 2011 Marie-Chantal placed 1st in the I.D.F.A novice entry figure competition, as well as taking the over-all I.D.F.A championship. She also placed 4th in Bikini, Fitness Model competition. In the same year, she placed 1st again in the I.D.F.A. open-level figure competition, which awarded her with her PRO-Athlete card.
She has a unique gift to motivate and encourage her clients to bring out the best in themselves. Marie-Chantal wants to show people that it is possible to be healthy and fit even with a busy schedule and how to incorporate their fitness goals into their daily lives.
Client Base
Marie-Chantal enjoys working with individuals who have the mindset of being the healthiest version of themselves. She finds it very exciting to work with people new to exercise, just returning, or looking for a challenge in their current program.
If you are looking for a personal trainer in Ottawa or Gatineau
Contact Santé Active 1-888-923-2448