Yoga Instructor Brampton, Mississauga & Oakville - Nassi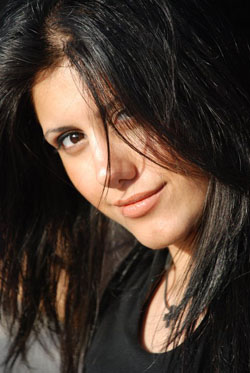 Are you looking for corporate yoga or private yoga in Brampton, Mississauga & Oakville?
Because if you do, we have a team of yoga instructors in your area and they can teach corporate yoga and private yoga classes in Brampton, Mississauga, and Oakville. Let us introduce you to Nassi one of our yoga instructor in your area.
To me, yoga works in a mysterious way. Besides the various benefits it offers on the physical level, if it is practiced on a regular basis, it will also manifest improvements on the mental and emotional levels of being. That's why I was always fascinated by the therapeutic and healing aspect of yoga. So, after I got my teacher training, I continued my studies in yoga therapy.
My style of teaching is a combination of yin, restorative and gentle flow; and my focus of practice varies depending on the client's needs. I use different tools and techniques in yoga such as asana, pranayama, sound, meditation and etc accordingly in my sessions to move toward equilibrium and more balanced lifestyle.
In addition to regular yoga classes, I also work with seniors, people with physical and mental-emotional disabilities in their healing process.
If you are looking for corporate yoga or private yoga classes in Brampton or Mississauga
Contact Santé Active 1-888-923-2448