Personal Trainer Calgary - Andrew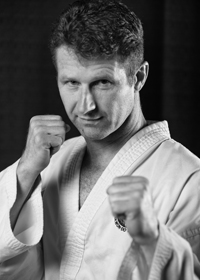 Find a personal trainer in Calgary
We can help you find the personal trainer in Calgary.  We have a team of trainers and Andrew can help you to get in shape at your home or outdoor. Let Santé Active introduce you to Andrew one of trainers part of our Calgary team.
I received my personal trainer certification through Alberta Fitness and Leadership Certification Association (A.F.L.C.A.) and Can Fit Pro where I learned the newest exercise practices, program design, the basics of nutrition, how to assist people with special needs, physical disabilities, and chronic disease. 
Supported by my education in Physical Education/Kinesiology, I have a sound understanding of anatomy, exercise physiology, and the typical needs of both male and female individuals of all ages. The individualized exercise programs I design combine correct exercise technique along with healthy suggested eating and nutrition.
My personal training philosophy operates around the principle of short-term gains/results and long-term lifestyle maintenance.
I've trained everyone from athletes to couch potatoes. I'm great with beginners, seniors, teens, soccer moms, and busy business executives. I'll make sure you get the most effective workout to accommodate your schedule.
I have programs for building strength or adding muscle, full body toning, core and leg-focused programs, and programs geared toward weight loss. If you're looking for someone to help you make those changes that you have not been able to achieve on your own, I have the knowledge and experience to help you get you to your goals. I have been a personal trainer in Calgary for several years. 
I have added the following certifications in order to improve results and enhance the Personal Training experience for my clients in Calgary:
1. Level 1Fitness Kickboxing – Can Fit Pro
2. Pure Strength Training – City of Calgary
3. I.S.S.A. International Personal Training Certification – in progress
If you are looking for a personal trainer in Calgary
Contact Santé Active 1-888-923-2448