Personal Trainer Calgary - Haleigh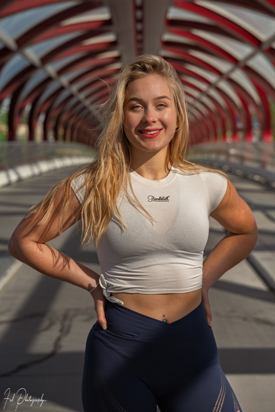 Are you looking for a personal trainer in Calgary?
Here in Calgary, we have a team of personal trainers. You can get in shape at home, in a park nearby, or at the gym in your condo.  We can help you find a fitness trainer in Calgary.  Meet Haleigh, one of Santé Active's personal trainers in Calgary.
Helping individuals throughout my childhood sports team is what drove me to become a personal trainer and an aspiring physiotherapist. I had reoccurring injuries and was constantly seeking out health and wellness professionals. I found myself giving my peers advice and tips for exercise and injuries. After a few years of poor sports decisions, I decided to enroll at Mount Royal University in the Physical literacy program. University leads me to my coaching goal; to help promote a mindset to train for injury prevention and healthy quality of life.
I am an experienced YYC based personal trainer specializing in rehabilitation and functional training.
For a personal trainer in Calgary

Contact Santé Active 1-888-923-2448