Personal Trainer Calgary - Rikki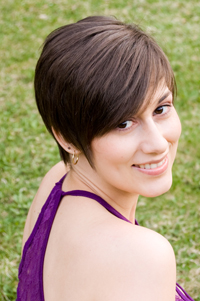 Calgary personal trainer 
Are you looking for a personal trainer in Calgary? We have a team of fitness trainers available to deliver your training sessions at your home Calgary wide. Let us introduce you to Rikki.
I have always been passionate about health and fitness. Embracing a clean and active lifestyle has given me the strength and energy to keep up with my two wonderful children. It has also given me the tools to motivate and empower others, helping them embrace healthy living from the inside out, living life with their full potential. I believe that life should be lived passionately. A healthy body and a healthy mind that is nurtured with exercise, proper nutrition, and optimal supplementation will provide us with what we need to live with rapture! 
For years I was an avid gym-goer and loved being able to re-shape and strengthen my body. I realized how important it is to be healthy and fit and I loved the energy and the mental clarity I gained from having a healthy body and a healthy mind. However, it wasn't until I had my 2nd child that it really became clear to me how important regular exercise and healthy living are. After my son's birth, I struggled with severe self-esteem issues. I despised how my body looked and felt. I didn't feel strong or flexible, beautiful or feminine. I became depressed and this affected every aspect of my life. If you are looking for a passionate personal trainer I am the person you need. 
Regular exercise and a healthy diet helped me find myself again. It is with renewed strength and energy that I take on life again. This is the knowledge that I want to pass on to others.
If you are looking for a personal trainer in Calgary
Contact Santé Active 1-888-923-2448