Personal Trainer - Montreal West Island - Maher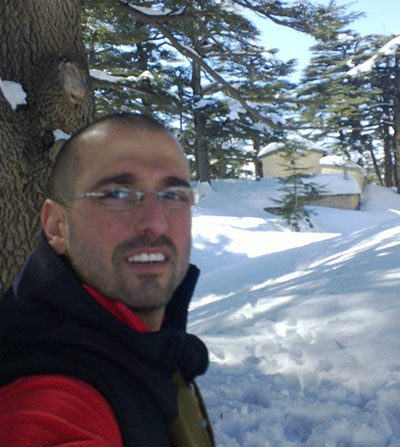 Find a personal trainer in Pierrefonds, West Island and Montreal
Do you want to be FIT & HEALTHY for a better quality of life and you have no idea how to get there? 
Maher has been a certified Personal Trainer in Montreal for about 10 years now. With certifications from Canadian Fitness Professional, YMCA, SPI and Matrix, he has been training clients and leading them to a healthier over all wellbeing.
Over the years Maher became specialized in Weight Training, Fitness Training, Stretching, Martial Arts, Swimming and Tennis.
He is ready to offer you a fitness program that suits your needs and help you achieve your goals no matter what they are and achieve a desired level of fitness appropriate for each body type, while following the proper training exercises.
Maher is passionate about sports and is the type of personal trainer that will give you the motivation you need to achieve your fitness goals in a reasonable amount of time, while helping you stay focused, to train hard and prevent injuries.
Certifications: 
Personal Trainer CanFit Pro (Canadian Fitness Professional) Montreal-Canada
First aid Course, RCR level A+ DAE

Green Community, Dubai-UAE. 

Matrix Fitness Equipment's - Technical Certification for Matrix machine assembly and safety
SPI: An International Canadian Based Certification With High Standard Qualifications. 
Strength Trainer Specialist Certificate
Personal Trainer Certificate
Recovery Techniques
YMCA Sea Rescue certificate
Kukkiwon Taekwondo Dan Rank Certification. 
Contact Santé Active
1-888-923-2448