Personal Trainer Toronto - Jonathan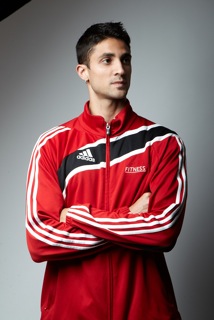 Find a personal trainer near you in Toronto
We have a team of mobile personal trainers in Toronto and we can provide in-home personal training or corporate fitness classes. Let us introduce you to Jonathan one of our trainers in the Toronto area. We help you to save time finding your fitness trainer
Jonathan is a firm believer that "there are no limits only plateaus (Bruce Lee)." He brings an eccentric style of training that will shock the body with something different. Whether your goal is to lose weight, shape and define, or to promote muscle growth, Jonathan is proficient to train specifically to your fitness goals.
Jonathan is currently studying Kinesiology at York University but is also a Personal Trainer in North York  Mississauga Brampton Toronto Scarborough Markham, Richmond Hill. He is educating himself in the field of health and fitness. It is also here where he has become a student of Pilates, adding another unique style of training to his practice. A personal trainer in Toronto to help you to achieve your goals.
One has to master his or her own body's full potential before they are ready to move on.
For in-home or corporate personal training in Toronto
Contact Santé Active 1-888-923-2448