Corporate Group Fitness Instructor Montréal - Karen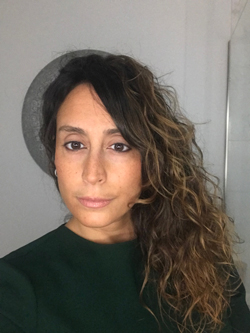 Corporate Group Fitness Instructor in Montreal
If you are looking for corporate group fitness classes for your group of employees let us introduce you to Karen one of our group fitness instructors in Quebec.
My name is Karen and I am full of life! My goal is to help, MOTIVATE everyone around me and see them HAPPY, this is my PASSION! That's what gets me up at 6 AM in the morning!
My mission is to help people become Happier through Health & Fitness.
Since a young age, I too struggled with dieting, poor self-image, negative emotions and relationships (if you knew half of it lol) it's ok that you went through a breakup. It's ok that you feel lost. What's not ok is staying where you are. 
Health is a state of complete physical, mental, and social well-being.
I studied in Human Relations and Psychology only because I loved helping people and ended up not loving it. I worked in a lot of different industries trying to find my PASSION it was something different every time but still wasn't quite what I was looking for.
I knew this wasn't what I wanted to do for the rest of my life. 
My trainer was in this industry for a long time, he was my inspiration, I loved the passion that he had for FITNESS. At the age of 30 I asked him to train me, to become fitter and my journey began, for a full 2 years, 5 days a week guided me and supervised me and changed my life completely, he and my family truly believed in me and that meant a lot. I was so proud of myself it was such an accomplishment to BALANCE work, gym and home but I did it all.
This sport has changed my life and made me who I am today... I learned to have a healthy balanced lifestyle to take good care of my body, my well-being and myself...And that's how I want to change people's lives, I went to get my certification from Canfitpro, just because I wanted more knowledge and workshops given by the Y every month.
My strong points are weight loss, circuits, strength training, building muscle and group classes such as; Total Sculpt, AeroBox, Bootcamp, Interval Training, Spinning.
MY HEALTH, HAPPINESS, CONFIDENCE, AND SELF-LOVE are not predicated upon aesthetics. That is not how it works.
Uncovering and discovering this truth for yourself and IN yourself — self-empowerment— is what fitness is for.
It is about caring for our HEALTH. Mental, emotional, and physical.🖤⚡️
On my final note, the most powerful muscle you can train is your mind. When you believe in yourself – the results follow, and I will be there every step of the way supporting and providing you with the customization for total success.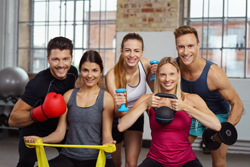 For corporate group fitness classes in Montreal

Contact Santé Active 1-888-923-2448