Aqua Fitness Instructor and Personal Trainer Montreal - Hendrica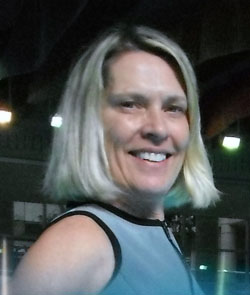 Save time and find your personal trainer and aqua-fitness instructor in Montreal
I have 12 years experience working in health and wellness specializing in Aquatic Fitness.
Whether starting a fitness program, maintaining fitness levels or training for performance, the pool is a comfortable yet challenging venue to meet your training needs. All components of fitness are trained through aquatic exercise. Cardiovascular endurance, muscle strength, flexibility and coordination can all be enhanced with the challenge of aquatic resistance.
Personal Aqua fitness Training for special conditions include;
Pre-surgery and Post Rehabilitation for total hip or knee replacement
Osteoarthritis
Fibromyalgia
Multiple Sclerosis
Stroke
Parkinson's disease
Obesity
Post Mastectomy
I also train Functional Fitness on Land designed to help your everyday activities and Yoga to improve your flexibility, strength and mood.
Contact Santé Active
1-888-923-2448