Personal Trainer York and Richmond Hill - Dave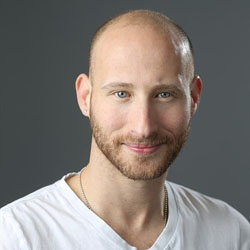 In-home and corporate personal training in York and Richmond Hill
We have a team of personal trainers in York and Richmond Hill for In-home personal training and for corporate fitness classes. Let Santé Active introduce you to Dave one of our personal trainers.
I have been a certified personal trainer since 2012 specializing in fat loss.
I help you become a fitness rockstar!
I bring stories and positive energy into our sessions, by doing this, it allows the process of getting fit to become fun and enjoyable, rather than work.
My only outcome is for a positive change to my clients. As cliche as it sounds, my #1 goal as a trainer is to help you reach your goals in a fun and safe way.
I love doing compound exercises and enjoy adding cardio to our sessions whenever I can.
For a in-home and corporate personal training in York and Richmond Hill

Contact Santé Active 1-888-923-2448