Pilates Instructor Toronto - Lily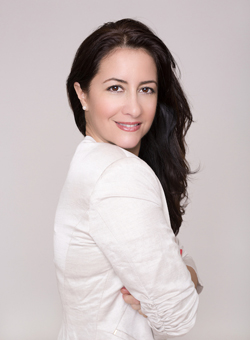 We offer in-home Pilates and Pilates in the workplace in Toronto
Are you looking for private Pilates classes at your home or Pilates in the workplace in Toronto?  If you are looking let Santé Active introduce you to Lily a member of our team of Pilates instructors in Toronto.
Lily is a Toronto-based Movement & Mobility Specialist. Within her practice, she uses simple forms of movement to treat acute/chronic pain, postural issues, addresses flexibility & stability, and overall well-being. Lily is certified in the Jumpstart Muscle Activation Technique, Functional Range Conditioning, a range of Yoga disciplines and Pilates. She thrives in helping her clients achieve results with specific mobility routines, effective active stretch moves and powerful hands-on healing therapy, The Bowen Technique.
She has worked both in North America and internationally as a visiting consultant and therapist. Passionate about Wellness, her expertise highlights tailor-made sessions to address her clients' needs, limitations and goals. She believes the future of living pain-free is combining healing therapies with Movement.
In-home Private Pilates and workplace Pilates in Toronto

Contact Santé Active 1-888-923-2448