Zumba Instructor Montreal - Holly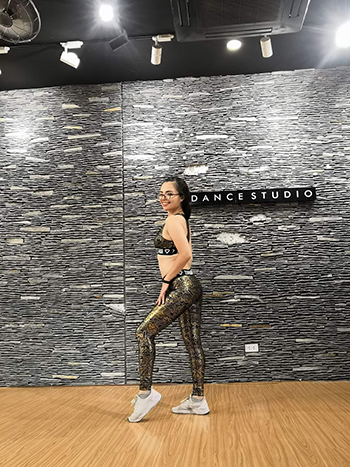 Zumba Instructor Montreal
In the Montreal area, you can find Zumba instructors. If you are looking for Zumba at work, Zumba for seniors in a retirement home, or a birthday party we have the instructor for your needs. Let Santé Active introduce you to Holly one of our Zumba Instructors in the Montreal area.
In addition to teaching Zumba classes, I teach Zumba Gold and I am an active ZIN member. 
Dance has been a part of my life since 2004. My experience includes teaching salsa, bachata, lady styling in Vietnam. 
I opened my first dance fitness studio in 2015. In Vietnam, I was the first baby-wearing dance instructor. For teaching Zumba in the morning, I have appeared on VTV3 (the national Vietnamese television channel).
Workplace, Private and Zumba for seniors in Montreal

Contact Santé Active 1-888-923-2448